PROJECT BY KATE NIXON
This Sydney home on the Lower North Shore embraces a Spanish hacienda vibe, featuring an arched colonnade, timber beams, terracotta roof, and a romantic courtyard.
A recent renovation by designer Kate Nixon breathes new life into this three-level dwelling. Inspired by the native gardens and nature reserve, the design integrates natural materials, tones, and textures that seamlessly blend with the landscape.
DESIGN & STYLING | KATE NIXON
katenixon.com
@katenixon_official
PHOTOGRAPHY | MAREE HOMER
mareehomer.com
@mareehomer.photography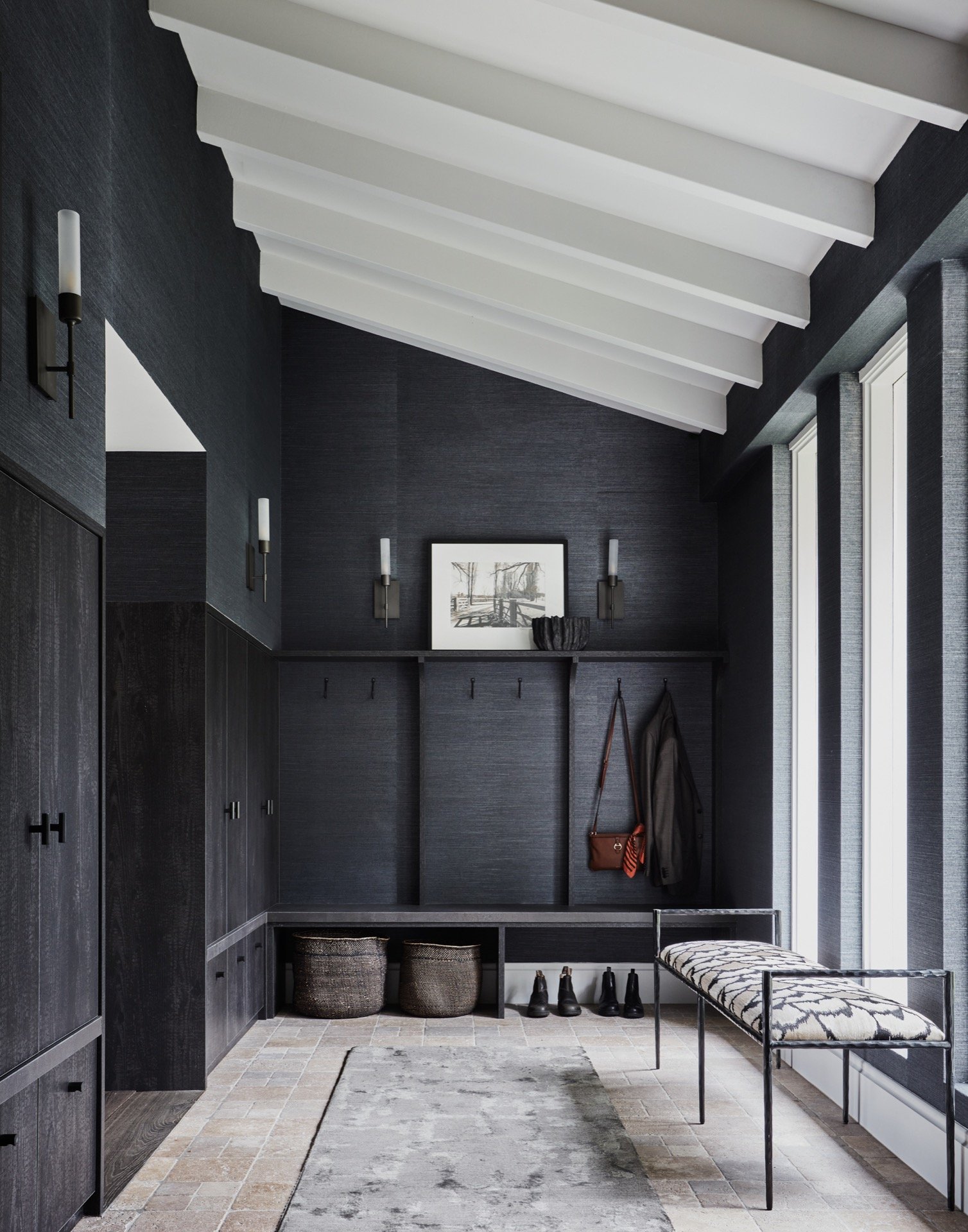 MATERIAL HARMONY
The interior harmoniously combines materials like limestone tiles, oak flooring, and reclaimed marble flagstones. These elements are complemented by a curated collection of furniture, soft furnishings, and decor from both local and international sources.
SPATIAL INTEGRATION
The staircase's disruptive projection into the formal living area's ceiling hindered the spatial harmony. Kate adeptly addressed this by seamlessly integrating it into a gracefully curved feature wall, effectively restoring the unified flow of the space.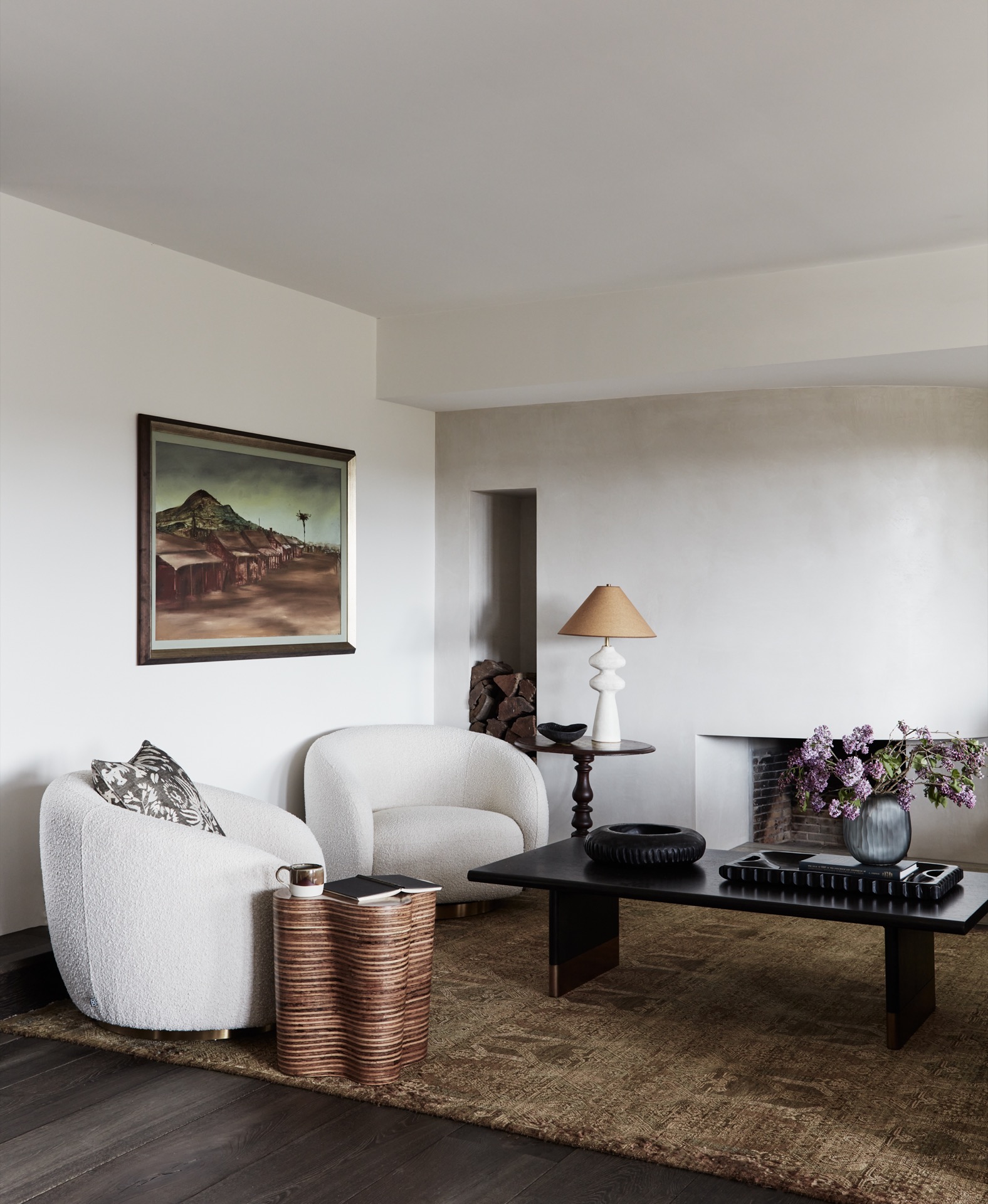 Functional Transformation
The family room has been ingeniously transformed with an integrated banquette along three walls, seamlessly merging seating, storage, and transitions between zones.
"We sought to create a calm and cohesive aesthetic inspired by and connected to the views."
Kate Nixon, Designer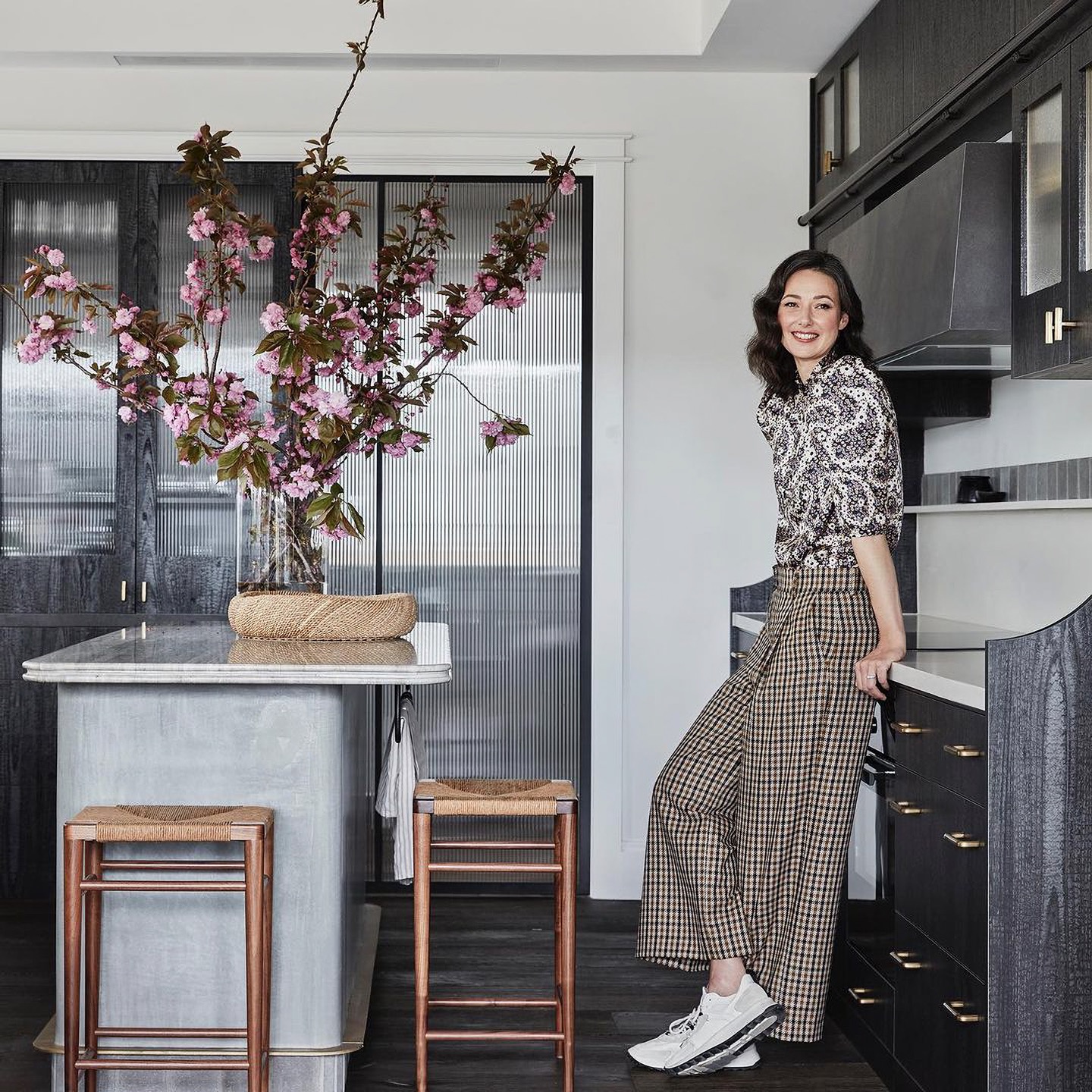 About the team
The studios expertise lies in crafting timeless, comfortable spaces that effortlessly combine sophistication with practicality. Their comprehensive services encompass design, decoration, and project management, collaborating with skilled craftsmen with the goal to create welcoming, cozy spaces that resonate with your everyday life.