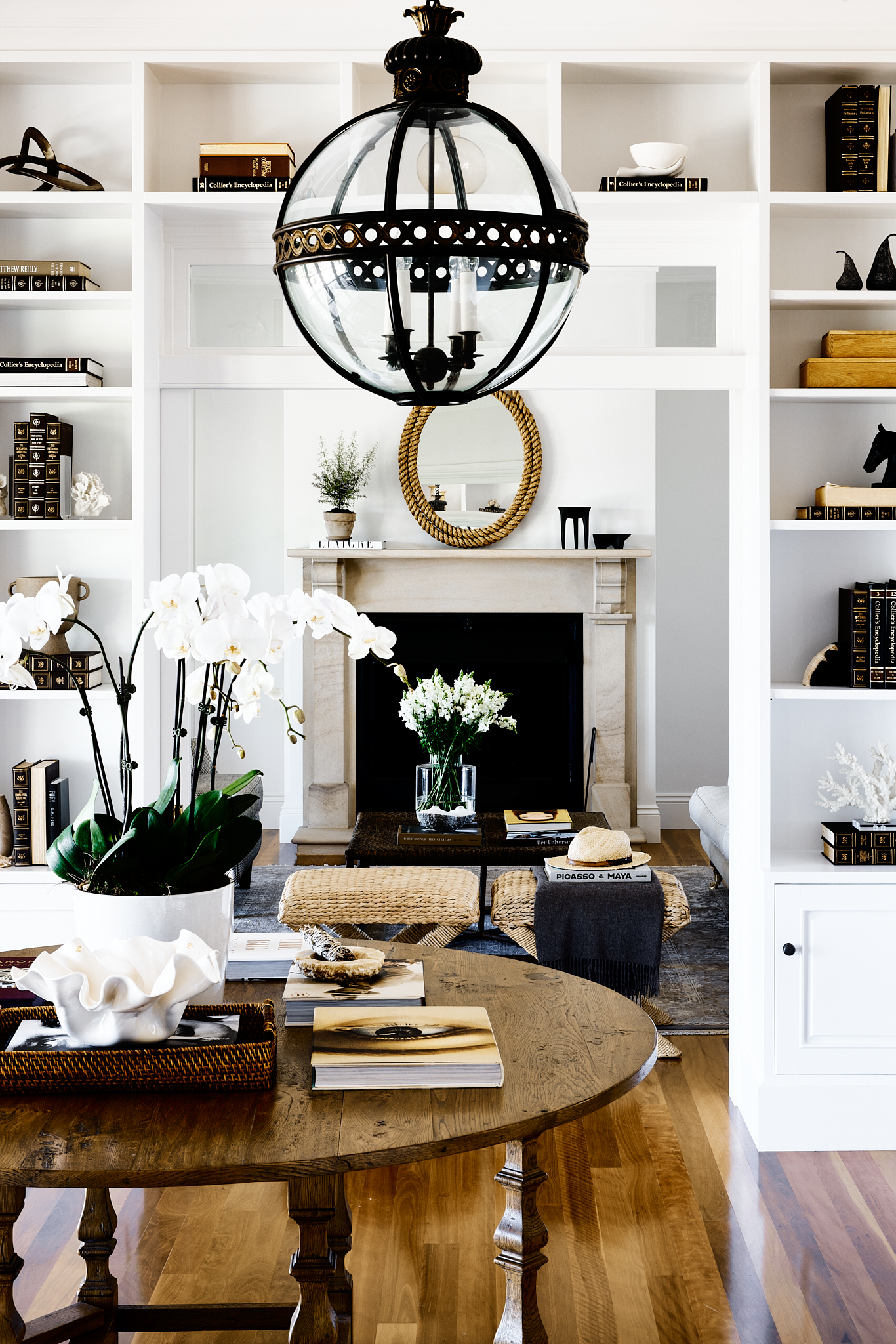 PROJECT BY RESIDENCE STUDIO
This sprawling 100-acre estate in the picturesque hills of Maleny has been transformed into a dream country home with the expertise of Residence Studio. Infusing the interiors with fresh energy while honoring the classic foundations, they curated elements like wallpaper, custom furnishings, and furniture and prioritized high-use areas.
The transformation resulted in an elegant balance of traditional and contemporary, with retained key features such as sandstone and timber flooring. The entryway sets the tone with curated decor, tactile grass-weave wallpaper and playful sculptural elements.
ELEGANCE REDEFINED
Throughout the project, the focus is on locally made timeless hero pieces with neutral undertones, allowing for easy refreshment of smaller decor items with seasonal changes.
The neutral palette is complemented by muted feature colors and various textures, creating a harmonious blend with the stunning views of the countryside and lake. Inspiration from Ralph Lauren is evident in the mix of navy and tan tones, as well as checks, stripes, and plaid patterns.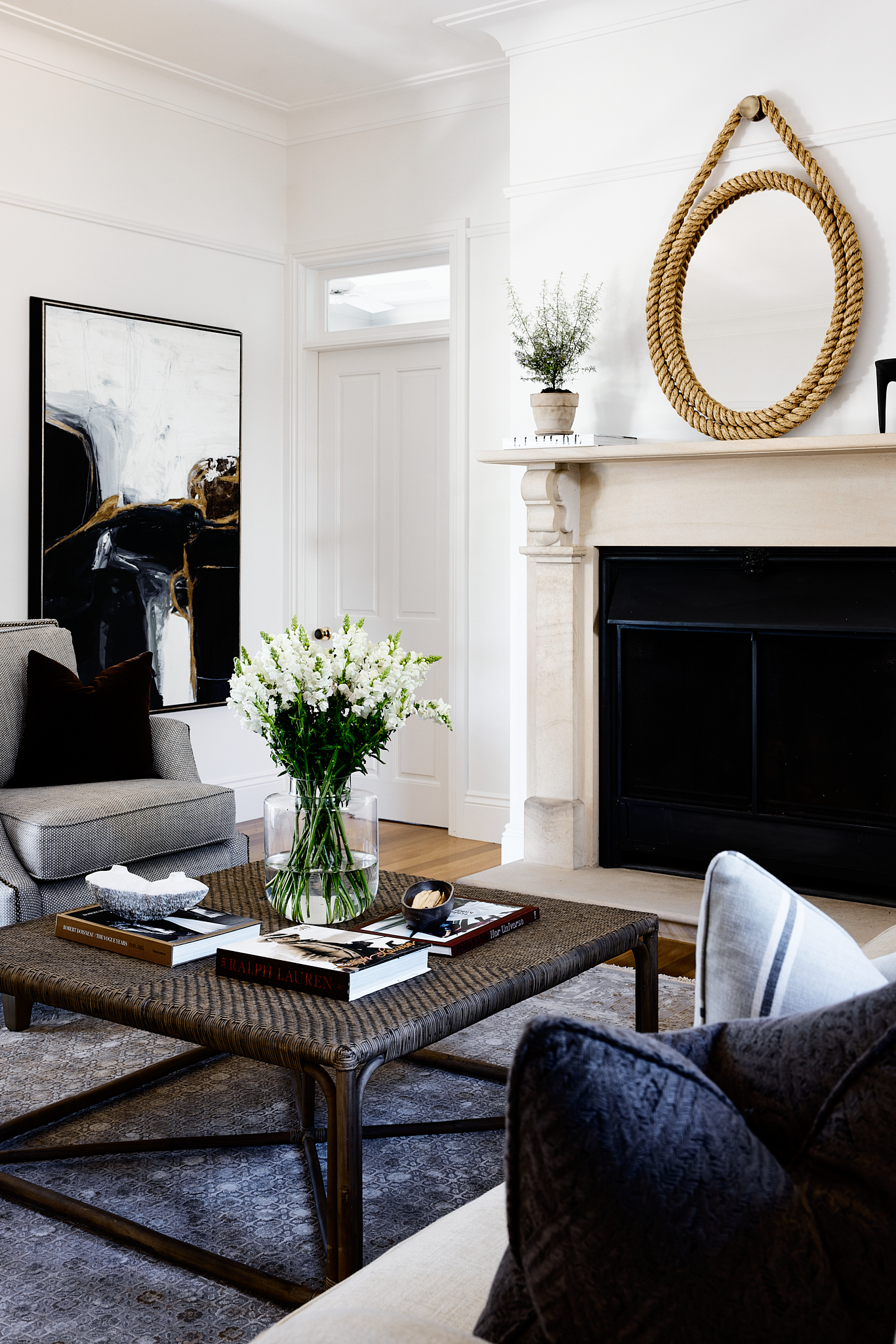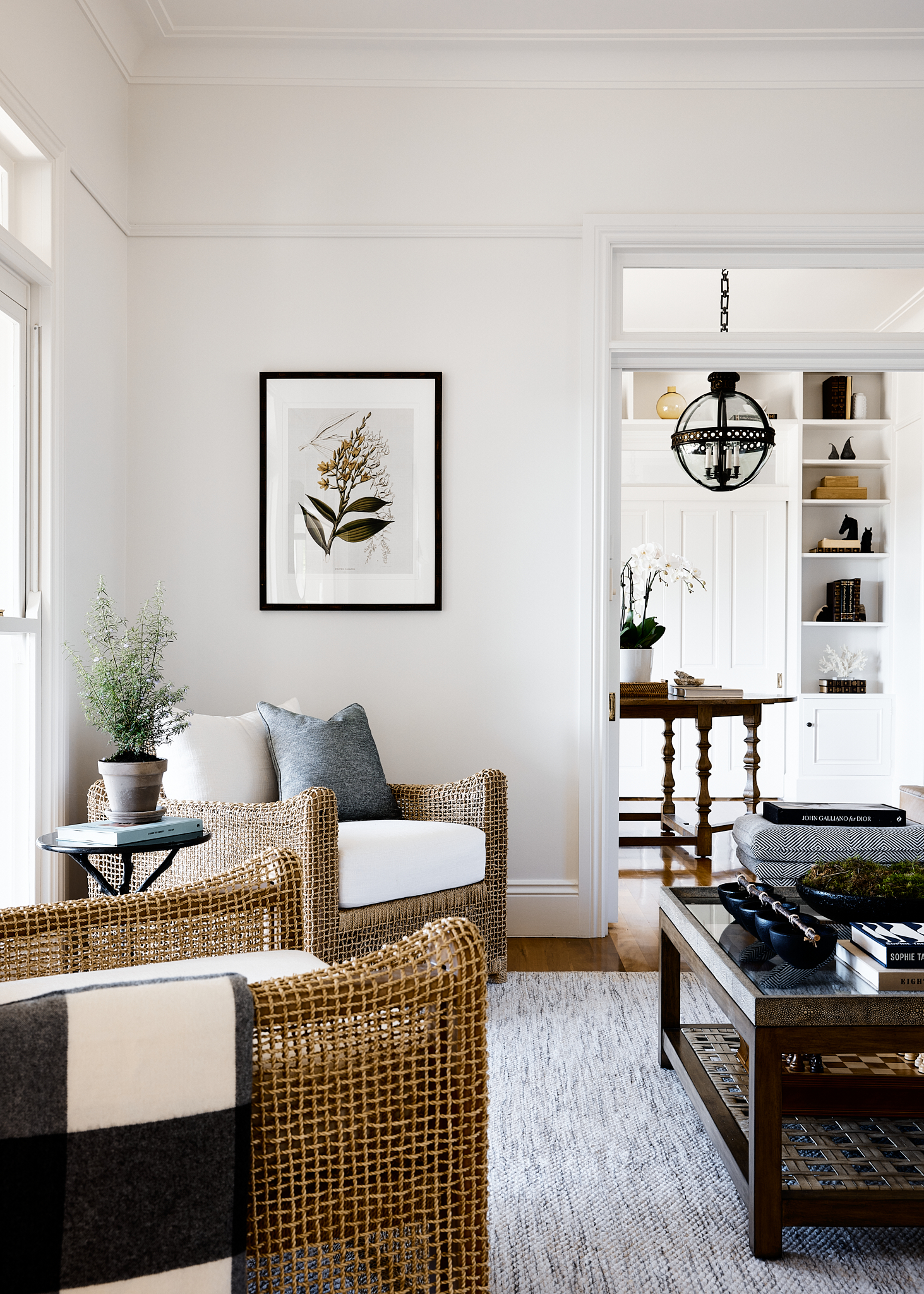 TIMELESS HERO PIECES
Residence Studio emphasizes the use of high-quality products and supporting local Australian manufacturers, suppliers, and artisans. They custom-manufactured cushions and window coverings locally, incorporating exquisite European fabrics and tailored designs. The use of sustainable materials like faux shagreen for the Hubert Coffee Table and Abaca rope for the Hestia Occasional Chairs result in a luxurious transformation that maintains the warmth and charm of a traditional country estate.
ABOUT RESIDENCE STUDIO
Residence Studio, established in 2021, blurs the line between luxury and curated interiors. With a focus on detail and translating client visions, this unique design firm offers interior decoration, full-service design, and photography styling for residential and commercial spaces. With over 25 years of combined experience, Residence Studio elevates interior spaces across various sectors, from country houses to luxurious designs on the Brisbane riverfront.