Introducing Larc by Graya and Studio Collective, an exquisite 6-bedroom residence nestled in the prestigious Hamilton Hill, QLD.
Perched majestically and angled to optimise the triangulation of the site Larc offers sweeping vistas of Brisbane's City and River. Boasting an array of amenities such as a gym, pool, and an expansive wine cellar. The development showcases opulence at its finest, featuring premium finishes and meticulous craftsmanship, thoughtfully embellished with high-end furniture and styling.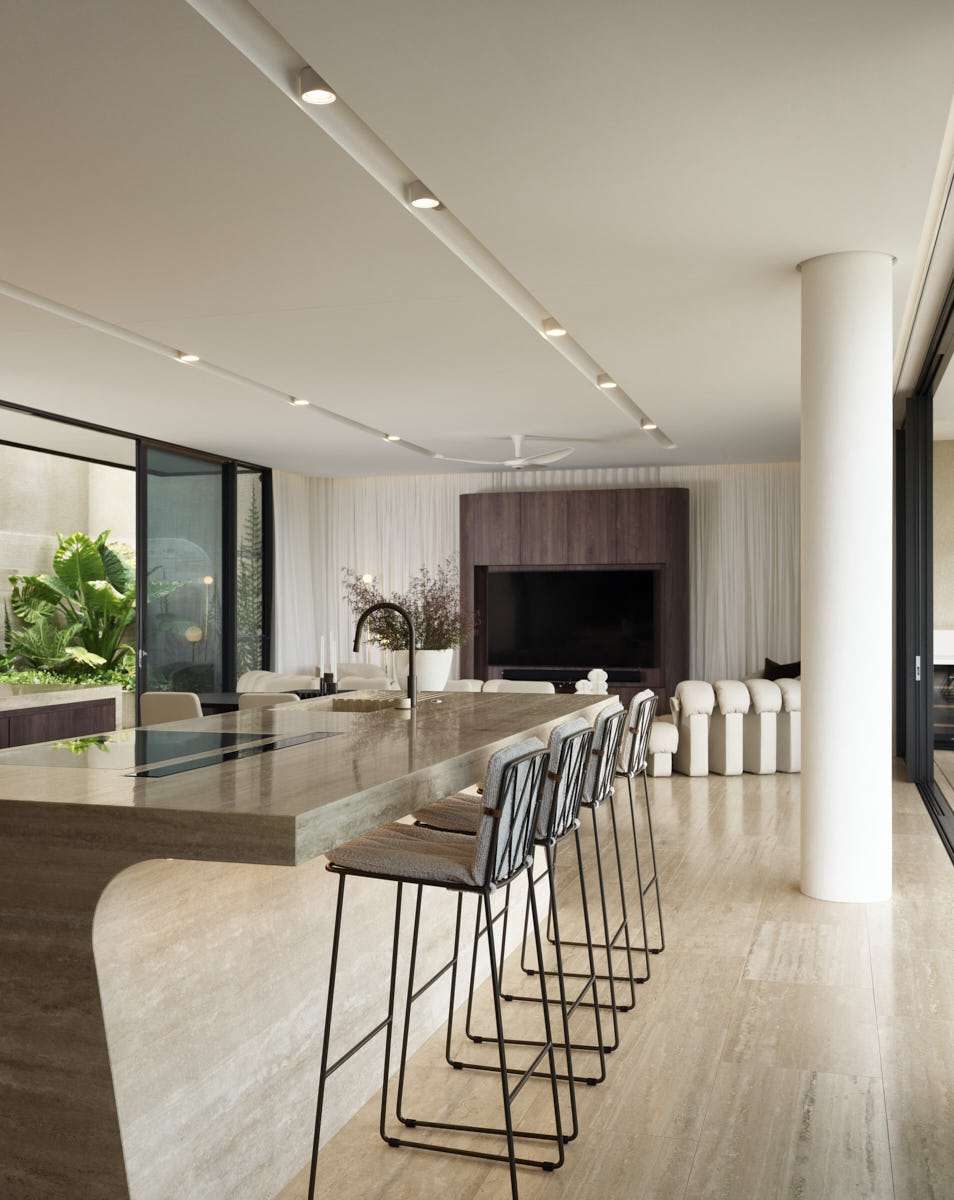 Embracing Constraints
While the awkward and challenging parameters of the site afford little flexibility to the type of form that could be proposed, these limits were instead used to guide the resulting silhouette. As its own sculptural moment, a banded approach breaks the overall massing and clearly defines the resulting levels from one another, reinforcing the horizontal lines.
Harmonizing Materials
Combining a depth and warmth through the materiality, timber is used both externally and internally along with travertine throughout, to anchor the home in place. Despite being spread over three levels, the upper levels remain the most prominent and feature expansive glazing that frame views outward.
In its response to the site, precise angles are used to maximize the utilization of available space. Additionally, by pulling back the structure from the outer edges in certain instances, the design seamlessly integrates outdoor terrace areas as an extension of the interior space.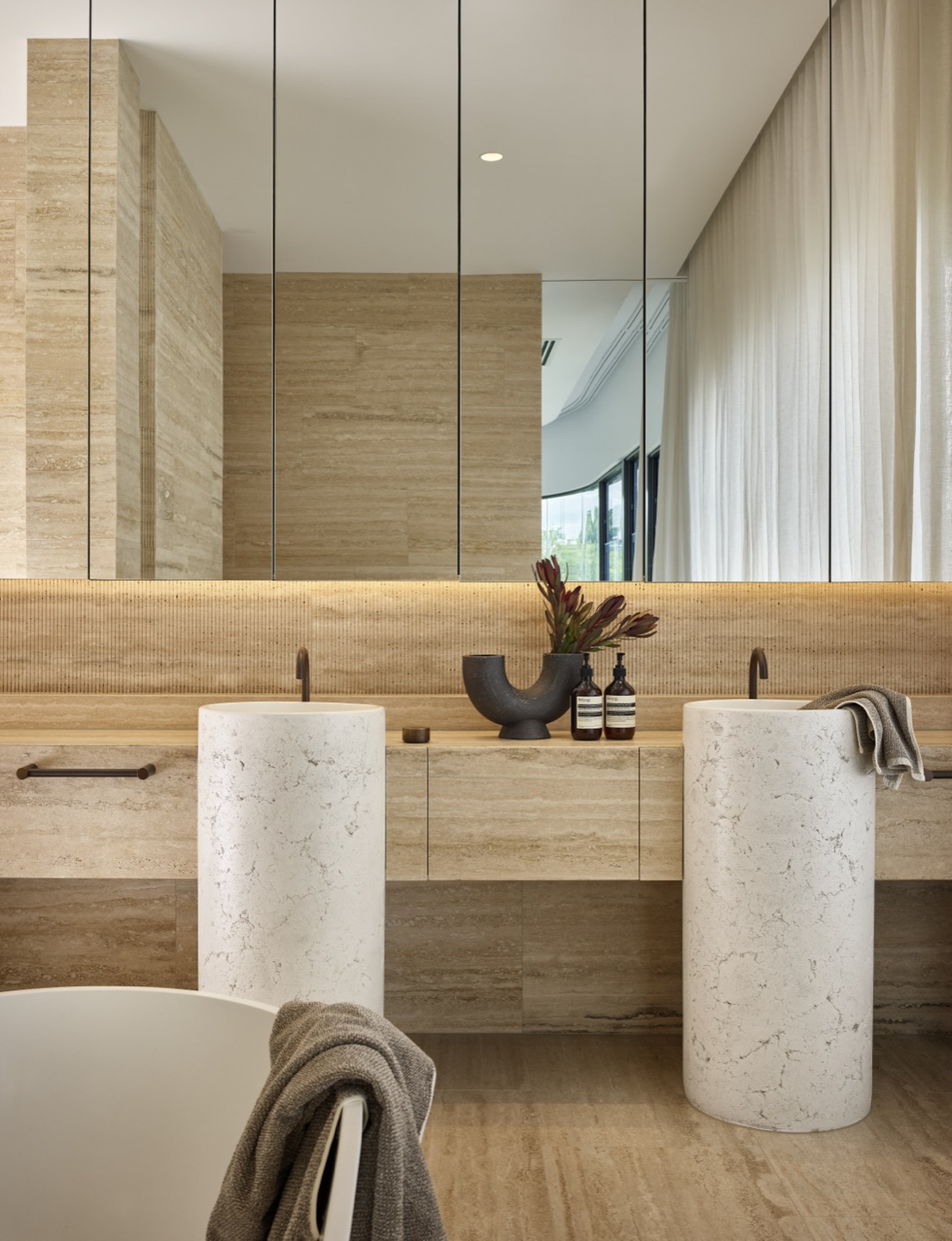 Textural Symphony
Exuding sophistication and refined aesthetics, this home represents the pinnacle of meticulous design. Every element has been carefully curated to harmonize flawlessly with the overall ambiance. Inside, the spaces marry form and function, seamlessly blending aesthetics with practicality. The thoughtfully chosen materials add to the enchantment, creating a delightful symphony of textures.
Studio Collective
Established in 2015 by close friends with a shared passion for design and entrepreneurship, Studio Collective is a design studio known for crafting distinctive and thoughtful interiors. Drawing inspiration from their global travels and diverse backgrounds, the team prioritises uniqueness and individuality, steering clear of conventional moulds to craft spaces that exude character.