Inspiration abounds every spring and fall as High Point Market in North Carolina comes alive with showroom after showroom of innovative design. We caught up with Jodie Carter from Jodie Carter Design to find out what were some of the standout trends and designs she noticed at the Market this year.
Burl Wood Veneers
"It was interesting to see a lot of Burl wood veneers in various forms, including coffee and dining tables, side tables and trays."
The unique marble-like appearance of the burl wood is a result of stresses put on the tree forming small knots. There has been a resurgence of interest in burl wood furniture with people seeking unique pieces with character.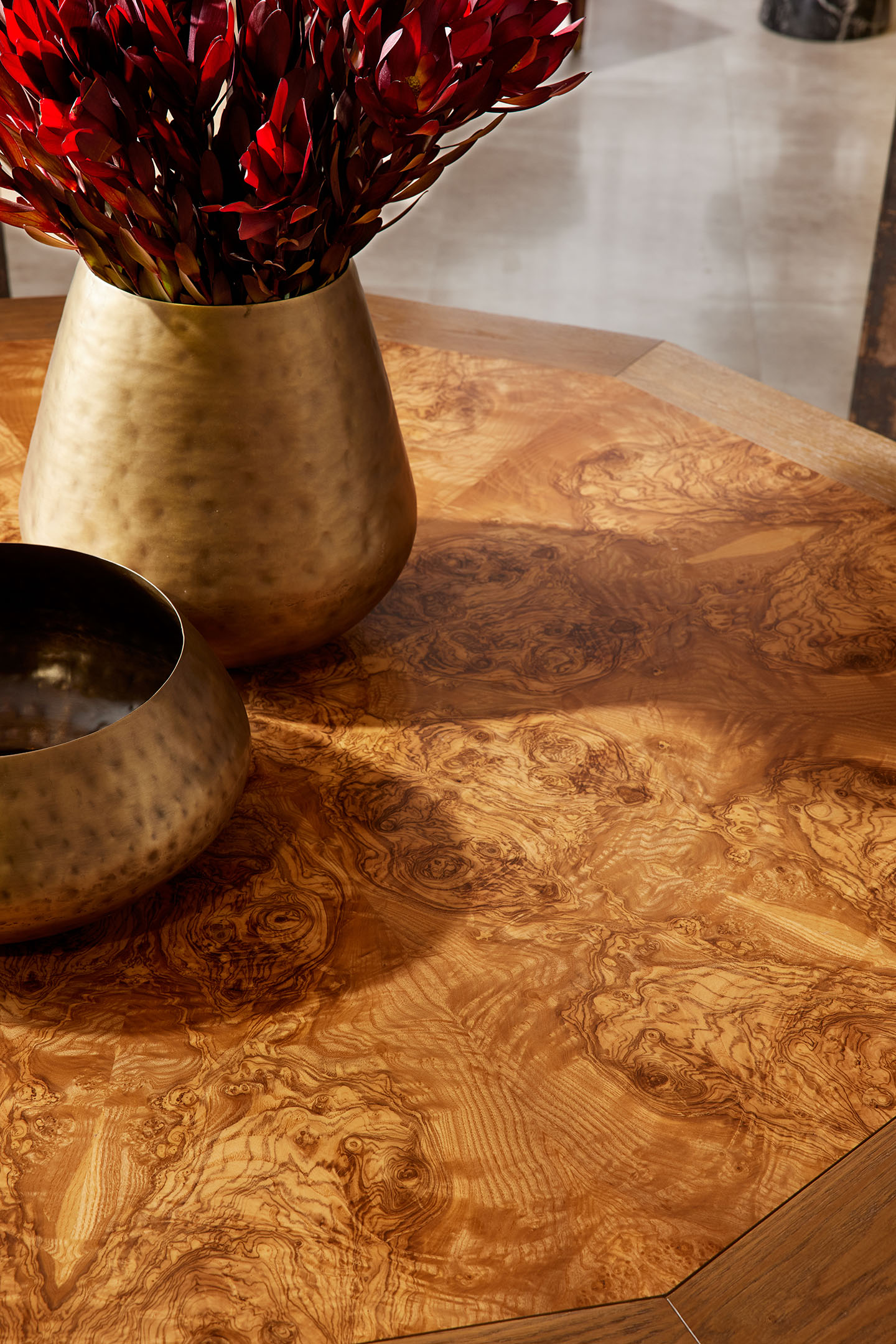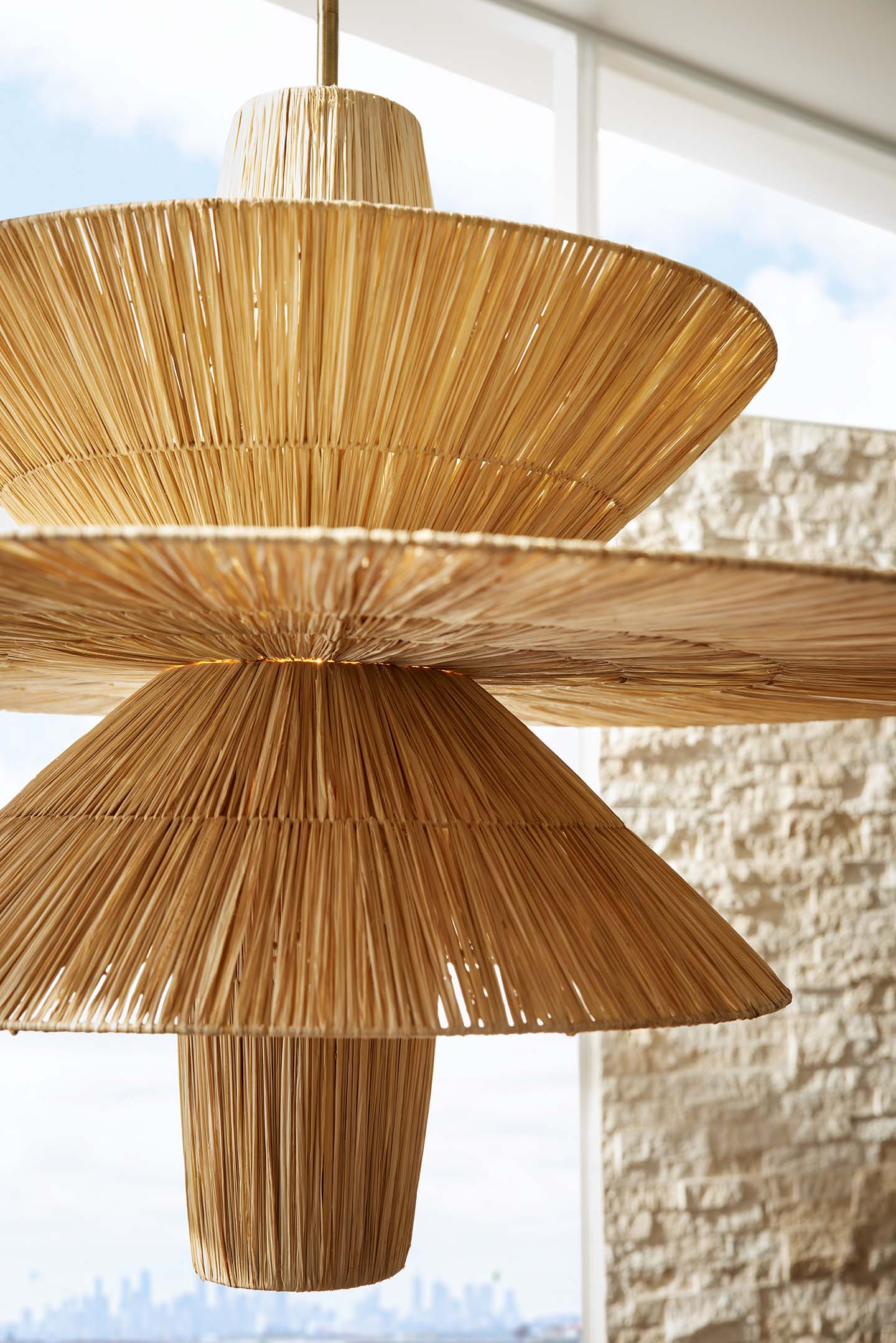 Raffia Wrapped
"Old favourites and classic designs have been given an update with raffia wrapping."
Raffia is a natural fibre that comes from segments of leaves on the raffia palm. It brings a sense of understated luxury to any space and its unique woven characteristics add texture and richness.
Boucle
"There is still tons of boucle on pretty much every curved sofa and armchair" but designers have found other ways of incorporating different materials.
Boucle is a french term meaning curl or loop and is characterised by its almost fleecy appearance. This durable fabric makes for an easy way to add texture and a layer of visual interest to any modern space.
Oversized Pendants
"The other thing is the size of the pendant lights. There were a lot of really oversize pieces. Perhaps that is to fit into our larger open plan living spaces or double height void entries."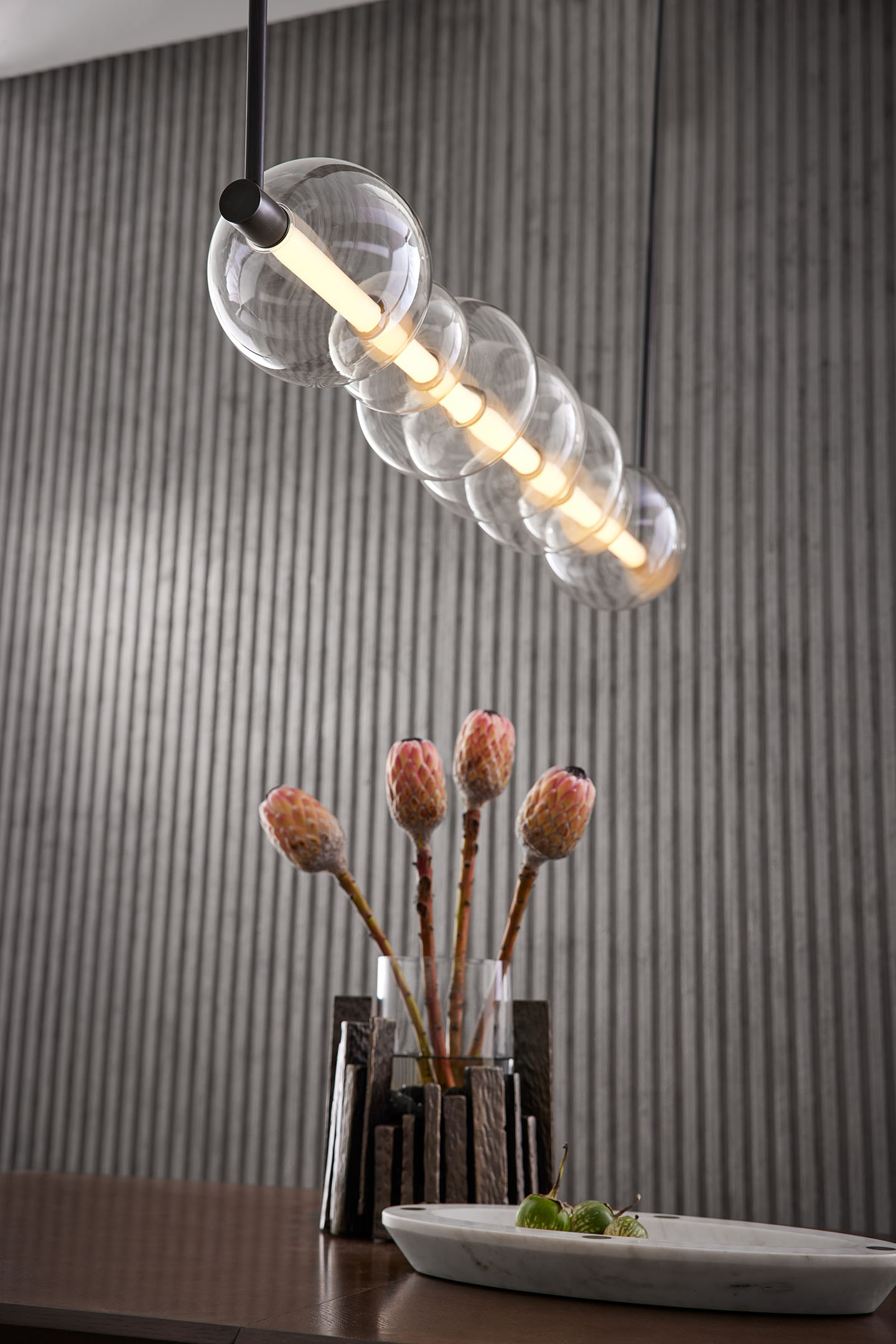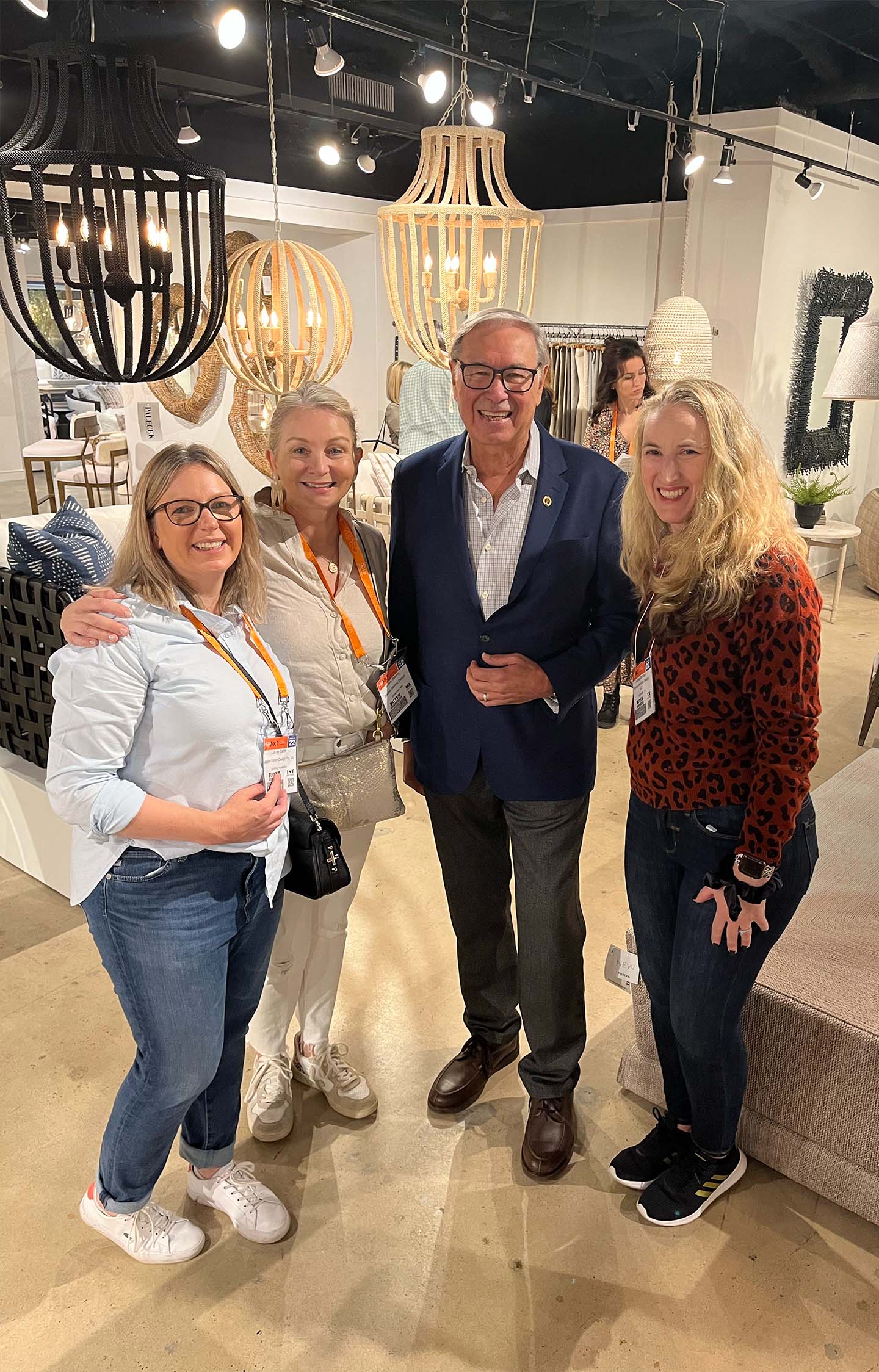 We Asked Jodie
How does attending a trade show like this assist you with specifying projects?
"Highpoint has been amazing – it's an interior design showroom on steroids. A whole town of suppliers in one place is incredible.
Seeing the pieces first-hand and having the opportunity to sit in the armchairs and talk to the owners and hear the stories behind their brands really helps. A piece is as much about the story of how it originated as well as how beautiful it is to look at."