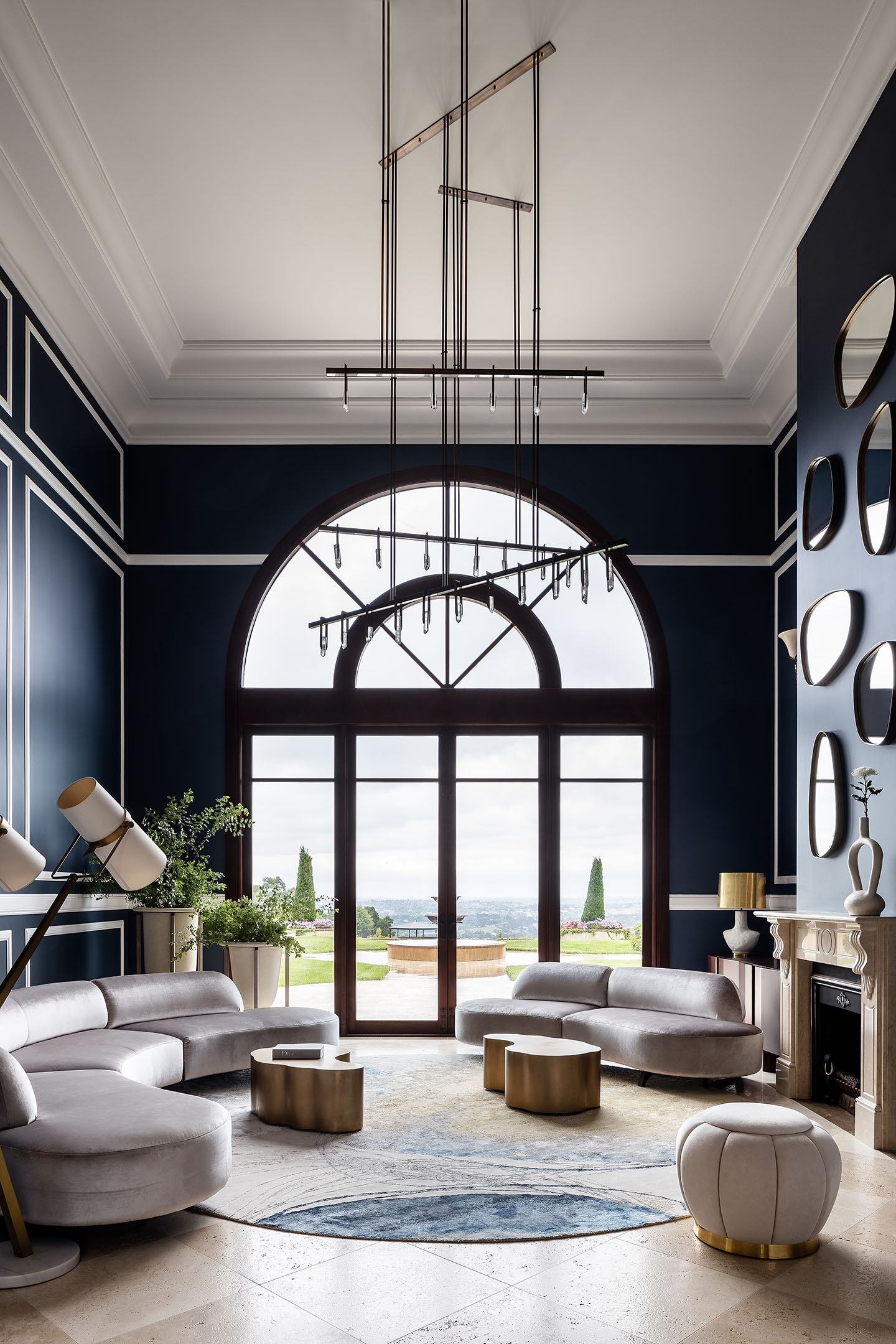 By Studio Del Castillo
An expansive Tuscan-style home, Harkaway Residence is located on a 13-acre allotment in the foothills of the Dandenong Ranges.
With a love for Mediterranean architecture and interiors, Creative Director Penny Del Castillo was initially drawn to this home and the opportunity it presented to honor both old and new worlds.
Studio Del Castillo were engaged to curate the furniture and art, along with the new fittings throughout the home. Here Penny was able to inject her personal love for Mediterranean interiors and artisan products.
One stand out space in the home is the grand formal sitting room with its eight-metre ceiling and bespoke furniture pieces. This space offers glorious views of the ranges and Melbourne CBD city scape.
Photography by Timothy Kaye
About Studio Del Castillo
Penny Del Castillo is the creative mind behind Studio Del Castillo, a multi-disciplinary, award-winning interior design studio with offices in Melbourne and Noosa.
Penny draws inspiration from eclectic cultures throughout the world, while meticulously maintaining the balance between style and function. This allows Penny and her team to create environments tailored to the multifaceted needs of each client.