By Jodie Carter Design
Welcome to Jodie Carter's Coogee Project. This 1960's home has been re-designed using a rich palette of materials and finishes, layered together to create a feeling of warmth and understated luxury.
The living space features soft off-grey timbers, a decadent silk hand knotted rug and a linen sofa which have been tied together with a subtle mix of blue velvets and pattern. The grey wash Monolith coffee table then connected all elements with its textured raffia finish.
The flooring was originally an orange hue which was whitewashed and toned down to resemble a soft oak which worked with the other design elements.
Photography by Maree Homer and Styling by Kayla Gex.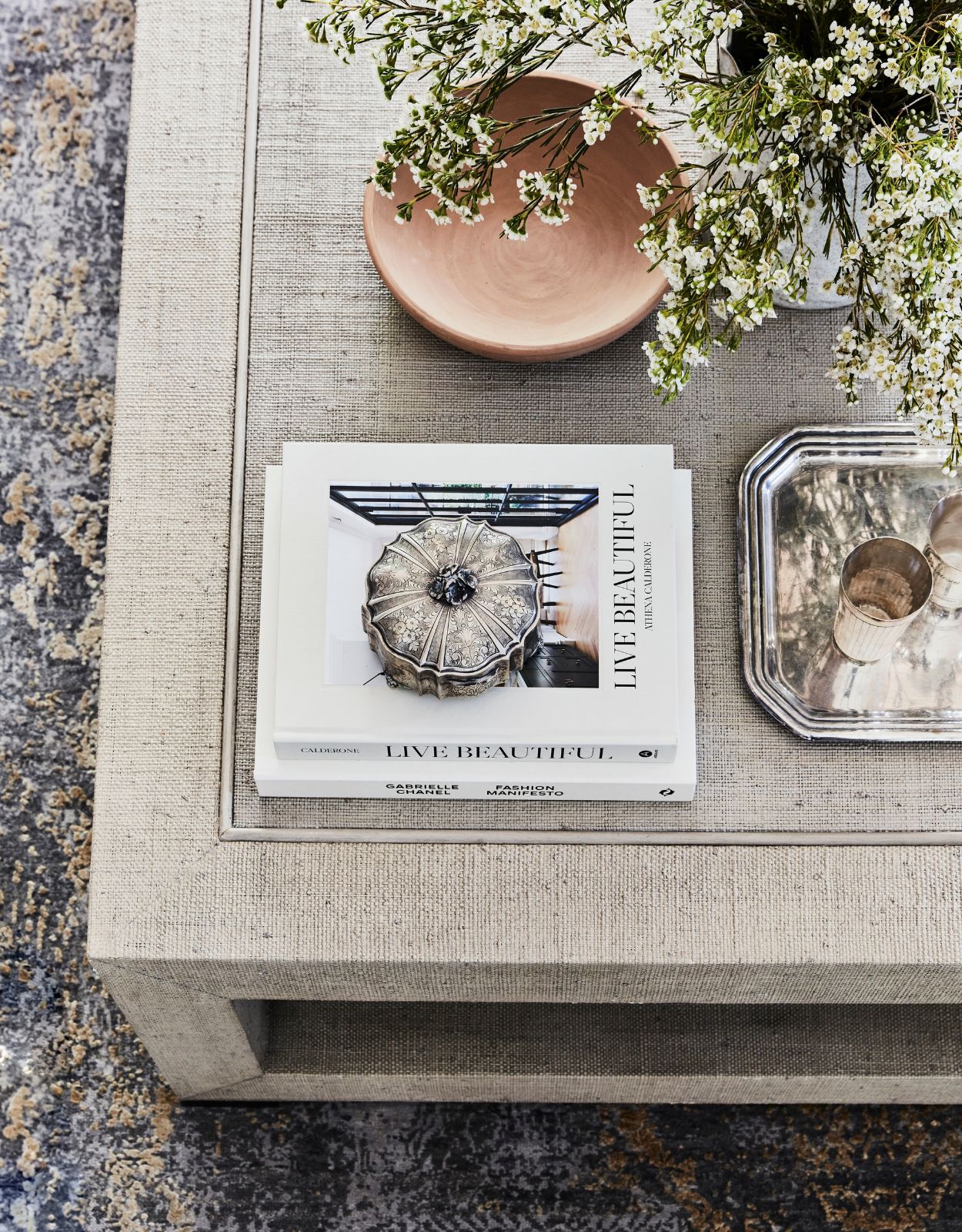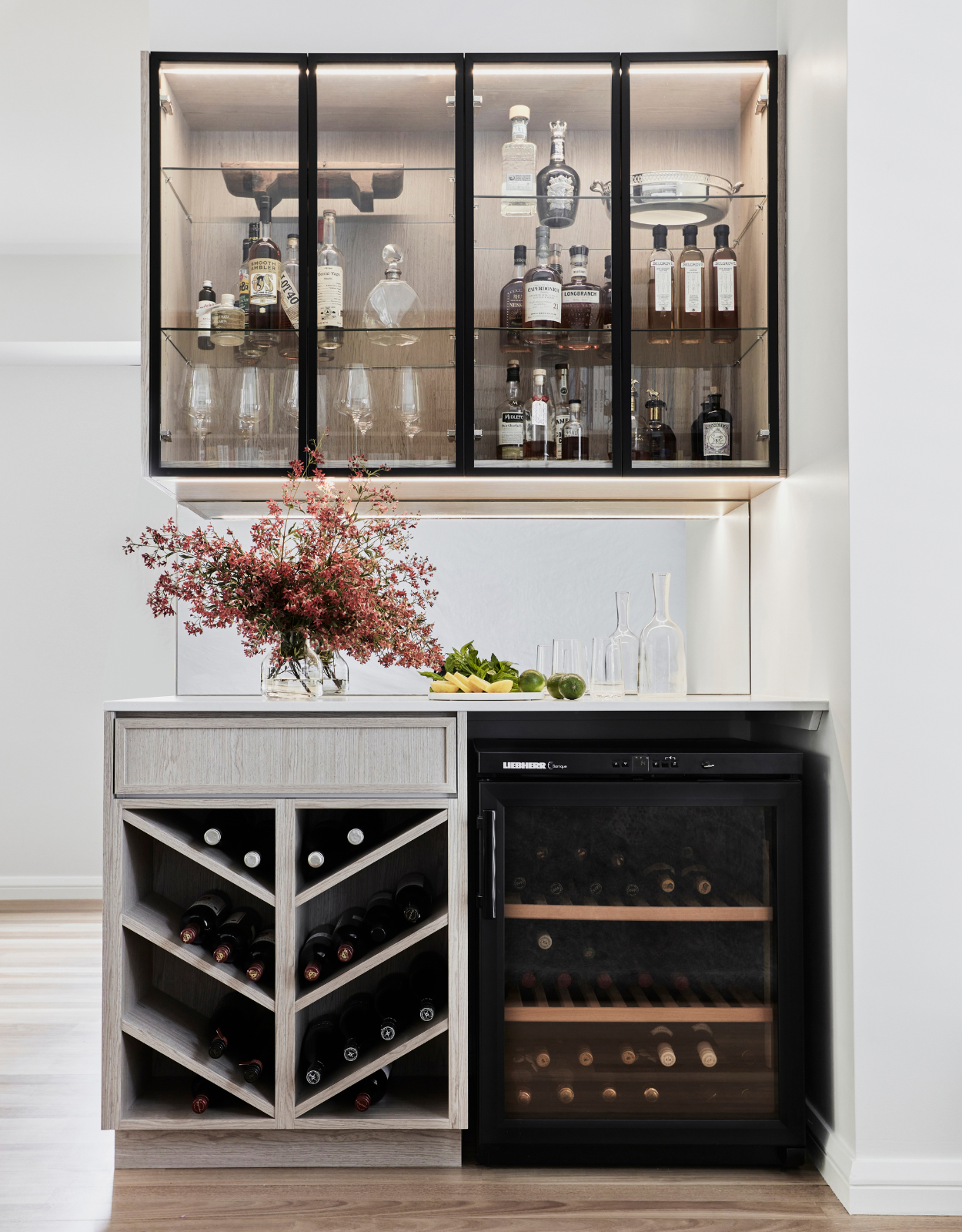 One of Jodie's favourite elements of the project is the library wall joinery and dry bar.


With its glistening bottles lit up in the wall hung cabinet, the dry bar brings the luxury, whilst the library wall tones it down with the owner's huge collection of books.
The books contribute an element of vibrancy, colour and pattern which is why the furniture and the rest of the palette is quite restrained. It had to marry with a busy background and rather than compete it just became one.
About Jodie Carter
Jodie Carter specialises in waterfront properties with VIP clients in Sydney's East, lower North Shore and Inner West. She follow a strategic 15 step design process for all of her projects. Every process in her studio is documented, following a specific set of steps to ensure the clients brief is met.
Clients are presented a complete resolved design with a full set of drawings and specifications with every item priced. That way the project is ready to commence right after presentation. They work with an A-Team of trades, craftsman and suppliers like Boyd Blue to implement each project and see them through to completion. Her clients don't need to lift a finger with everything taken care of to ensure the project is as smooth and enjoyable for them as possible.
Visit the Jodie Carter Design Website