With over 20 years experience in the Interior Design industry Andrew Mitchell is focused on connecting people through great design, a core philosophy which lies at the heart of everything he does.
As the director of The Design Coach, Andrew focuses on empowering small business operators, aiming to provide valuable insights into design processes, whilst demystifying industry secrets and encouraging balance and wellness.
You can find out more about The Design Coach here
Additionally Andrew runs MR. MITCHELL Interior Design. Andrew draws upon his wealth of experience and offers unique skills to ensure exceptional outcomes for his clients. Consideration is always given to the project environment: who will be using the space and how they will be using it.
Andrew has recently completed a number of stand-out projects including his Toorak Resdidence, a 1930's Tudor-Revival style home in the heart of Toorak. You can see the project here.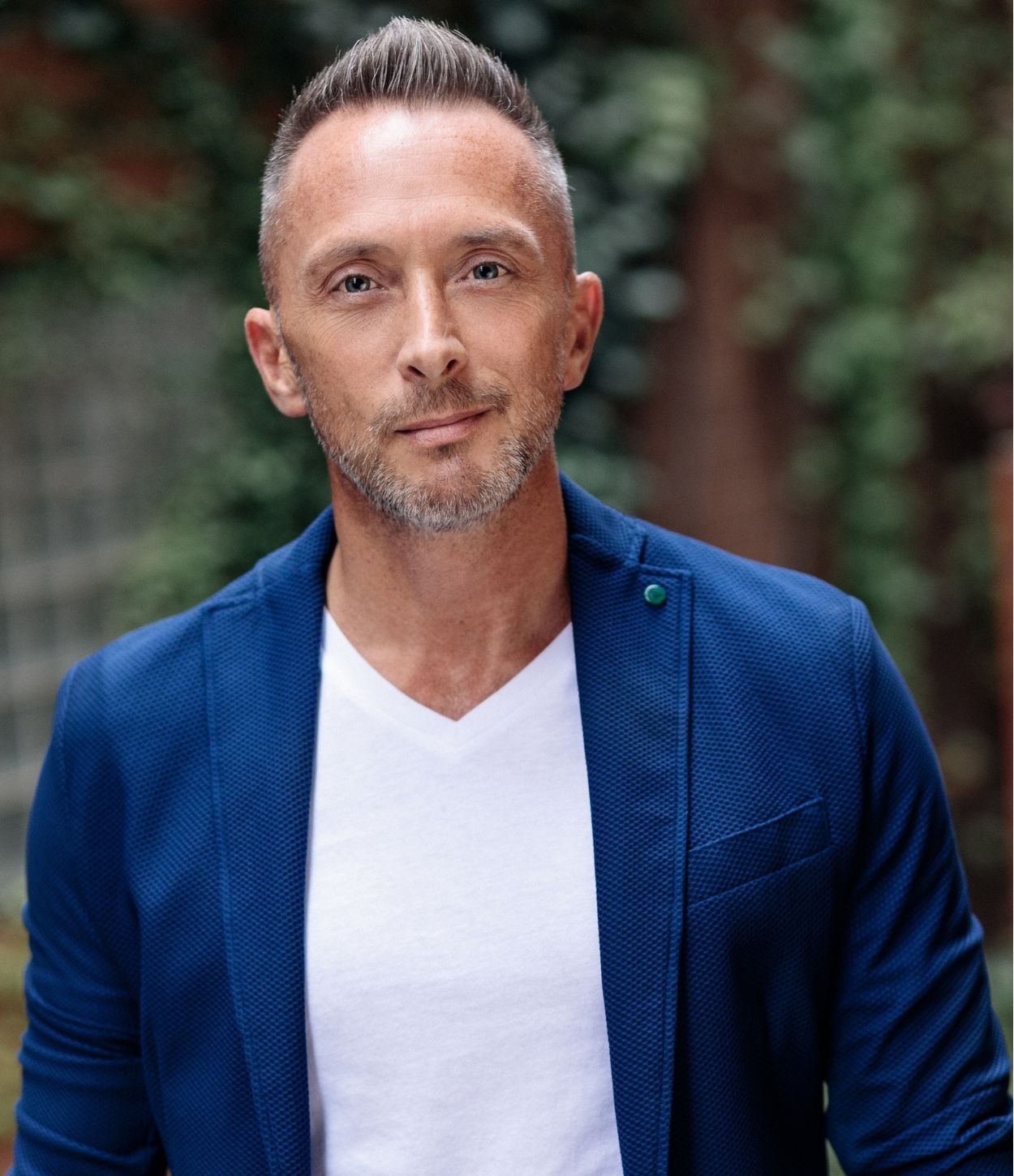 WE CAUGHT UP WITH ANDREW TO FIND OUT MORE ABOUT THE DESIGN COACH
Thanks for speaking to us today Andrew. We're big fans of the work you do at The Design Coach. What prompted you to start the business?
Prior to starting The Design Coach, I worked with a company where I was managing over 90 Interior Designers nationally. They were mostly new up-and-coming designers who had a creative flair and passion for the industry, but lacked the skills to sustain a successful business. I mentored these juniors and provided them with the skills and knowledge they required to set proposals, understand project scope, design processes and the ability to be confident in charging. While doing this I quickly recognised a large gap in the market and a real lack of support for the new generation of designers. This is where The Design Coach began.
In addition to your coaching service, you offer a number of classes, courses and retreats at The Design Coach. Where would you suggest that a new member of TDC start?
At The Design Coach we understand that the world of design can be quite confronting, especially in the early stages of establishing a business, and for that reason we really encourage our new members to reach out. We are here to direct new members into the right courses, classes or coaching programs that will suit their unique needs. Every designer that joins us at TDC has a different story and are at a different level of business, so we put a great importance in treating everyone as an individual by accessing their needs accordingly.
What are some of the biggest challenges that Interior Designers face when working in small business?
When you finish university, you have a degree of creative talent, a passion for design and an impressive book of design skills, but what most people don't have is the knowledge and understanding to run a successful business. Without understanding how to set up good processes, its very difficult to run a profitable business. A lack of these skills could eventually have dire consequences.
Early in my career I made some very poor business decisions, and I was forced to learn through trial and error. I made mistakes… Mistakes that my members don't have to make! I now understand what resources my members need to learn the business skills necessary to thrive in the industry.
You're joining us in our Sydney, Brisbane and Melbourne showrooms over the coming month for some inspiring talks: "Make more money doing what you love." Why are you so passionate about this topic?
I am passionate about it the topic of making money, as most designers don't consider it. They do what they love because they are naturally good at it, they enjoy all the elements involved, but they don't reward themselves financially. They enjoy working in their field of passion so much that they don't feel like it's fair to charge their full worth, which can have a severely damaging effect on their personal finances.
With many years of experience under my belt I have learnt that, if you don't charge clients correctly and follow sound systems, you will fall out of love with your work. It's important to educate clients about what we do, and how much that costs.
How can designers make the most of suppliers, like Boyd Blue, to help improve their profitability?
Establishing and nurturing relationships is the most important thing designers can do, across the entire industry. It's vital to remember that you're not just designing interiors. You're running a design business that needs to make money. Suppliers like Boyd Blue are here to provide incentives to support you in running a profitable design business. It's very important to establish relationships with suppliers who look after you and enable you to make money.
If you had 3 pieces of advice to designers starting out in business, what would they be?
1. Operate with Integrity and Transparency – Transparency builds trust with clients and suppliers.
2. Build Relationships – If you are wanting to be in the industry for the long haul never take for granted the importance of getting to know people. Client relationships are, of course, important. However, trades and suppliers will be around for your entire career and they will support you, if you support them.
3. Ask for help! The biggest leap a designer can take is to put up their hand and ask for help.
MR. MITCHELL www.mrmitchell.com.au @mrmitchell_interiors
The Design Coach www.thedesigncoach.com.au @thedesigncoach_au
In this special event series Andrew Mitchell, director of The Design Coach & interior design practice MR. MITCHELL (Melbourne, Byron Bay), will be discussing valuable & empowering insights into the design process as well as tried and tested strategies to make more profit and assist you in business operations.
With an extensive background in the industry, Andrew has previously taught at Collarts School of Interior Design and was contracted to set up systems and processes for a national company with more than 90 Interior Designers.
Find out more about Andrew and the Design Coach here
Sydney – Thursday 06th May 2021, Tickets here →
Brisbane – Thursday 20th May 2021, Tickets here →
Melbourne – Thursday 03rd June 2021, Tickets here →
Time – 4.30pm to 6.30pm
Cost – $40 + bf
Above photography by Peter Clarke